A Boutique
WordPress Agency Sydney
White Label Solution for Agencies
Are you looking for skilled WordPress developers to backup your Design or Marketing agency?
With over 12 years' of experience, we can code your designs to a fully secured, fast-loading, responsive WordPress website with your label on it. We can be your backup team working on your project, at the end the source code is 100% yours.
Learn More
Success Stories
We are One of Sydney's Top-rated WordPress Developers
Nirmal and the team have built the back end of many sites we have designed at DesignDavey. We have been most impressed with their service, technical abilities and can-do attitude - plus their adherence to sometimes challenging deadlines and their commitment to achieving the absolute best results for our clients.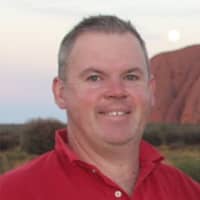 Sean Aley Studio Manager - Design Davey
Dear Nirmal, Saba and Tripti, Thank you Thank you Thank you!!! You have all been amazing over these last few months and delivered above and beyond for all of our clients. You have made our clients happy and made our job easier. It's a pleasure working with every one of you. We look forward to many more projects with you in the future.
Clare Rainbow Head of Change - Step Change
Why work with us?
A-Team Only
Everyone at WP Creative is senior with a minimum of 5 years of experience in WordPress. And we never outsource any projects to a third party, all the work is done by our in-house team based in Sydney and Kathmandu.
Dedicated Support
With a dedicated account manager, we make sure you are notified at every stage of the project. This means you will be able to control the direction your WordPress project is heading towards.
Project Based Pricing
There is always a catch 22 in hourly estimations. So, as not to keep you in the dark, we always provide you with a flat fee based on the task/project. So you know exactly what you get with your investment.
12+ Years' Experience
We bring our 12+ years' of WordPress experience to the table. We have developed built-in skills to handle any kind of complexity in the project lifecycle.
Read More
WordPress Web Design Agency
We are a collective of experienced Sydney-based WordPress specialists offering proven data-driven web solutions. We have more than a decade of industry experience in the field of custom WP design and development including PSD to WordPress, WordPress SEO, theme customisation, API integration, plugin development and e-commerce solution. Our development process is thoroughly backed up by hours of a QA test before going live. Every design goes through user experience and strategy process that is customised according to your business goal and vision.
We are 100% Australian owned and operated, Sydney based web development company with our development team based in Kathmandu. We don't outsource any project to a third party and because of our hybrid business model, we can provide unbeatable price in Sydney. As we are a botique agency, we minimise the development cost by avoiding managers and CEOs in our team. We are all developers that love WordPress. We are managed and operated by our own core values and company culture and we keep track of the project by the project management system.
Our talented engineers at WordPress Design Studio can manage all types of custom development works driven into building feature-rich websites. We give attention to minor details and deliver with complete satisfaction.
We bring the work to the maximum standard and are devoted to delivering the work within the timeline. We love to share our skills as well as experience and put our full effort on your project to make it better. We look forward to discussing your requirements, contact us anytime for any type of WordPress web projects.
Trusted By Australia's Leading Brands

Our Recent Work

As we mostly work as a white label partner for agencies, most of our projects are bound by an NDA
so we can only showcase a few WordPress sites here.
We have built websites for a range of companies from high-traffic media agencies to start-ups using WordPress.
We love WordPress for its ease of use, community support and endless possibilities for customisation.
Have a Question?
Call today to talk to one of our team members to find out how we can help you get your idea online.
Talk to a Developer
02 8278 7530
Provide us a Brief
Get a free Quote
WordPress Developer Sydney
WP Creative is an Australian owned and operated, Sydney based boutique WordPress Agency. As WordPress specialists, we build high quality and affordable websites for SMEs using WordPress that are modern, fast, secure, and easy to manage.
Whether it's a simple landing page website for small business or a complex web application for startups, we are confident providing all kind of web solutions using WordPress, the World's most popular open source CMS platform.
We also provide monthly ongoing support and maintenance for your WordPress websites.
In addition, we have been helping some of Sydney's top digital agencies as a white-label team to build websites for their clients. We collaborate on projects when agencies need additional resources or backup team on the WordPress projects.
If you are looking for a white label WordPress partner to build websites for your clients, we can code your designs to a fully secured, fast-loading and responsive WordPress websites with your label. Call us today to know our process and capability.
Do you have a WordPress project in mind?
Contact our Managing Director, Nirmal.

Alternatively, please send an email directly to nirmal@wpcreative.com.au.